1

Arrange PDCA cycle

Although "PDCA cycle" is widely taken in most cases, this word misleads people and things end up
"PDPD cycle" without improvement.

The correct PDCA cycle is as below.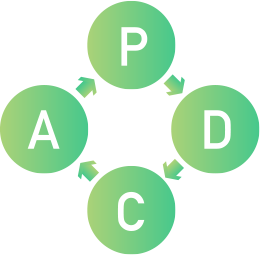 Plan what you do based on priority points you found out.
Do what you planed in the previous step.
Confrim what you did and if you reached your goal.
From the preivious step, set the priority points which are much more fundamental.
Please contact us
if you need further information
In addition to analyses of purchase data, we can also provide analyses of SNS data and TV broadcasting data.